Benefits of Dental Implants?
Posted by: Jodie Blades Diploma Level 3 in Dental Nursing
Medically reviewed by: Dr Ruben Garcia BDS(Hons), MFGDP (UK), MClinDent Periodontology/Implantology(UCL), Cert Perio (EFP), MRDRCS (Eng)
24th June 2019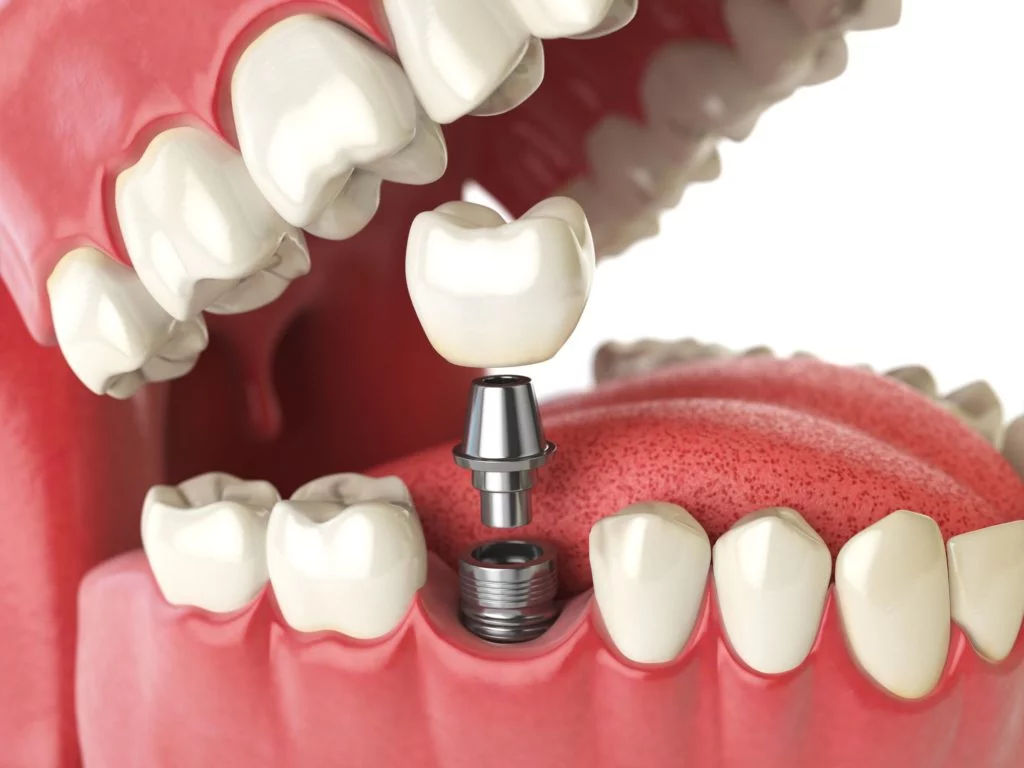 "

Strong, stable and aesthetic dental implants to give you the next best thing to real teeth.
Benefits of Dental Implants?
While we as dentists do our best to help you protect your teeth from damage, decay and loss and to save them where we can, sometimes dental implants are needed. We recommend dental implants as they provide you with strong, stable and aesthetic replacements that are the next best thing to real teeth.
"Do I need a Dental Implant?"
If you have lost a tooth, have missing teeth or even a full arch of dentures you can have dental implants to restore full function.
"Why should I have a Dental Implant?"
Dental Implants are a great solution because they're an independent structure and do not rely on any supporting teeth to replace what's missing like bridges and partial dentures do.
Implant retained dentures are significantly more stable and omit the need for any adhesives, giving you more stable chewing function.
Additionally, dental implants preserve the jaw bone height which would otherwise resorb when a tooth is extracted, preserving also face height and therefore, a youthful appearance.
"What are the benefits of Dental Implants?"
Dental Implants function in the same way as natural teeth
There are no difficulties with eating or cleaning the teeth
Healthy adjacent teeth do not have to be filed down to act as supports for the missing tooth or teeth
Dental Implants maintain the bone height beneath the replaced tooth. The chewing forces that are transmitted through the implant to the bone stimulate the natural process of bone renewal
Preserved bone height helps to maintain a good appearance, both of the restored teeth and of the face
"How are Dental Implants placed?"
Dental Implants are placed in a sterile environment, so as to reduce any introduction of bacteria to maximise the success rate. Dr Ruben Garcia uses a CBCT Scan to assess the surrounding bone to ensure the correct size, orientation and placement of the dental implant.
Dental Implants are small titanium screws that are gently screwed into a corresponding pilot hold that is prepared in your jaw bone. The routine surgery is done under local anaesthetic and you're able to take yourself to and from the dental practice, though if you're at all concerned you could opt to have it done under sedation. (There are no nerves in the jaw bone so implant surgery is usually just a bit boring for the patient as everything is done so accurately and gently).
The screw is left in the jaw bone, sometimes covered back over with gum and sometimes with a healing abutment. The abutment helps to form a cuff of gum that will sit neatly around the crown that's placed on top of the implant – maximising aesthetics! The screw is not out under load immediately as it's important to allow the jaw bone to fully adhere to the titanium screw (Osseointegration). This can take up to 12weeks.
"How do I brush my Dental Implant?"
When you have Dental Implants it is important that you treat it with care (almost like a special guest!). Dental Implants are not immune to gum disease and require a strict maintenance routine, that your hygienist will demonstrate to you. Your hygienist may also recommend a different recall interview for you if you have dental implants.
"How do I get a Dental Implant?"
Whether you have lost the teeth or tooth in question, or its loss is pending – you're first step is to see
Dr Ruben Garcia
 for a specialist dental implant consultation. Each dental implant treatment is tailored to the patient, he will fully assess the current clinical situation and recommend the best course of treatment for you.
Half Price Dental Implant Consults until 31st Aug 2019! Get in touch today or book online! 
BOOK ONLINE