Invisalign Virtual Care
Posted by: Jodie Blades Diploma Level 3 in Dental Nursing
Medically reviewed by: Dr anthony Lam BDS (Hons), MSc (Lond), MOrth RCS (Edin)
27th July 2020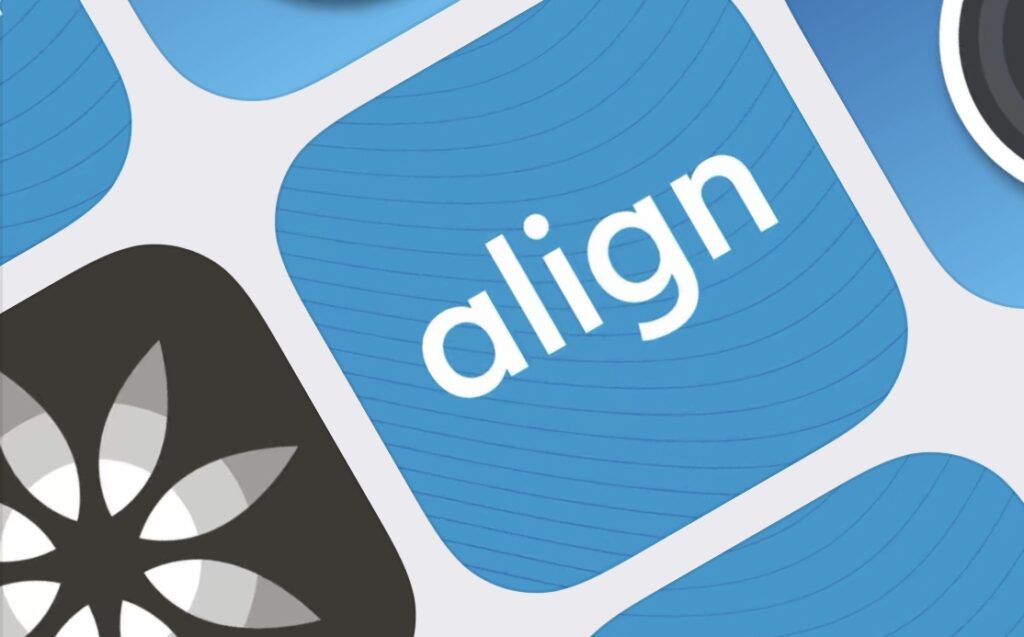 "

Take your Invisalign Treatment to the next level, with 'My Invisalign'
WHAT IS INVISALIGN VIRTUAL CARE?
You're already transforming your smile with the most advanced clear aligner system in the world! Now get more out of your treatment with the only app that keeps you informed, inspired and supported!
Virtual Care has just taken Invisalign treatment tracking to the next level! The 'My Invisalign' mobile phone app has some amazing features that will feel like you've taken your orthodontist home to keep an eye on your aligner wear and your tooth movement – whilst giving you the freedom to visit us less often.
'My Invisalign' App can be used by ALL aligner patients to elevate their treatment process. 'Invisalign Virtual Care' is built into the app and your clinician will tell you if your case is suitable to be enrolled in it.
Am I a Candidate?
PERSONALISED TREATMENT CALENDAR
Take control of your aligner treatment and customise your appointments, aligner changes and other treatment events!
CUSTOMISED ALIGNER TRACKER
Use the aligner tracker to stay compliant with your orthodontist's recommended wear time. Hold yourself accountable to the minimum hours of wear by logging when your aligners are in and when your aligners are out. You're in control of the 'Total Wear Hours".
SAVE PHOTOS
We'll give you a cheek retractor and teach you how to take orthodontic pictures so that you can save photos and comments as you progress to your new smile! You can share your photos and videos with your friends and family from the app too!
You'll be reminded to take photos before your aligner changes too so that your clinician can match your treatment progress with your planned tooth movement to your Invisalign ClinCheck!
REMINDERS AND NOTIFICATIONS
Virtual Care will help you stay on track with your aligner changes, your appointments and any other treatment requirements – staying on track will keep your treatment moving as expected. Efficient treatment can be so much faster!
Ask your Orthodontist at Holland Park Dental Centre
As your trusted,  Diamond Invisalign Provider in Kensington and Chelsea, we can help you transform your smile with clear braces in as little as 6 months! Book a Free Video Consultation Today and let us tell you all about Virtual Care.  Contact us today to discuss a plan or to book an appointment.
BOOK ONLINE
Download the App Now