What does Invisalign ® Include?
Posted by: Jodie Blades Diploma Level 3 in Dental Nursing
Medically reviewed by: Dr Anthony Lam BDS (Hons), MSc (Lond), MOrth RCS (Edin)
15th February 2021
Providers are tiered by how many beautiful smiles they have created and we are extremely proud to be a DIAMOND Provider! This is the highest level a clinician can be awarded!
Your Invisalign treatment will begin with FREE iTero Scan and Instant Result Simulation! No Catch. No Obligation No Fee! Come in and see what your results could be before you commit to treatment.
Once you're happy we'll need to see you again for a Specialist Orthodontic Assessment to confirm your clinical suitability for treatment. You can book this online or with one of our reception team.
During your assessment we'll examine your smile; take accurate measurements of your teeth, bite, crowding and jaws. Take a full series of clinical photos and large X-ray of all of your teeth and jaws, and spend some time getting to understand your concerns and your expectations.
Our specialist orthodontist will then make their recommendations and go through all of your treatment options. You'll also receive a personalised treatment plan recapping your options and the associated fees and information on our payment options, including interest-free finance.
More on iTero Scan
more on finance
book online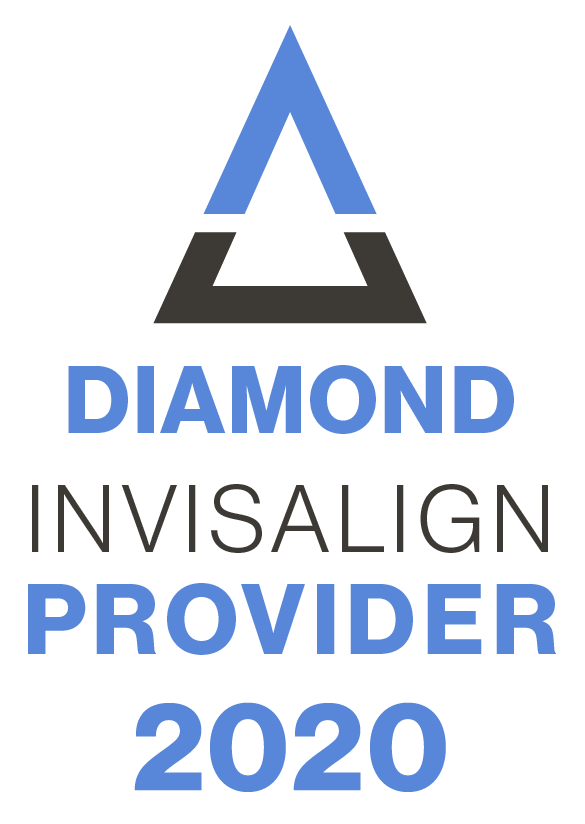 What does the Invisalign® cost include?
Everything, from your ClinCheck and your aligner fit to a finished result that you are delighted with and then some. If your treatment is longer than the estimated time, you will not incur any additional fees to get you to your finished result.
We'll also include two whole years of aftercare with review appointments after 3, 6, 6 and 9 months to help protect your investment and to help keep your smile straight.
We offer a range of Invisalign treatment options, but the most prescribed level of treatment is Upper and Lower Invisalign Full which costs £3950 or £50 p/m when financed over 60 months.
What's an Invisalign ® ClinCheck?
Our DIAMOND Provider status makes a difference as Invisalign is not a one size fits all.
Your Specialist Orthodontist designs a precise treatment plan specifically for you, our experience and expertise means you can be confident in your treatment and your result. Invisalign then create a brilliant video that maps your entire Invisalign treatment journey. You can literally see your teeth move from your current position to the expected finished result.
We'll know how many aligners you'll need, how long it will take and what treatment extras you will require and at what stage of your treatment.
We welcome your input at this stage and our orthodontist will sit with you and confirm that you are happy with the treatment plan Invisalign has created for you. Only once you're happy with how your treatment will proceed will we ask Invisalign to create your SmartTrack Aligners.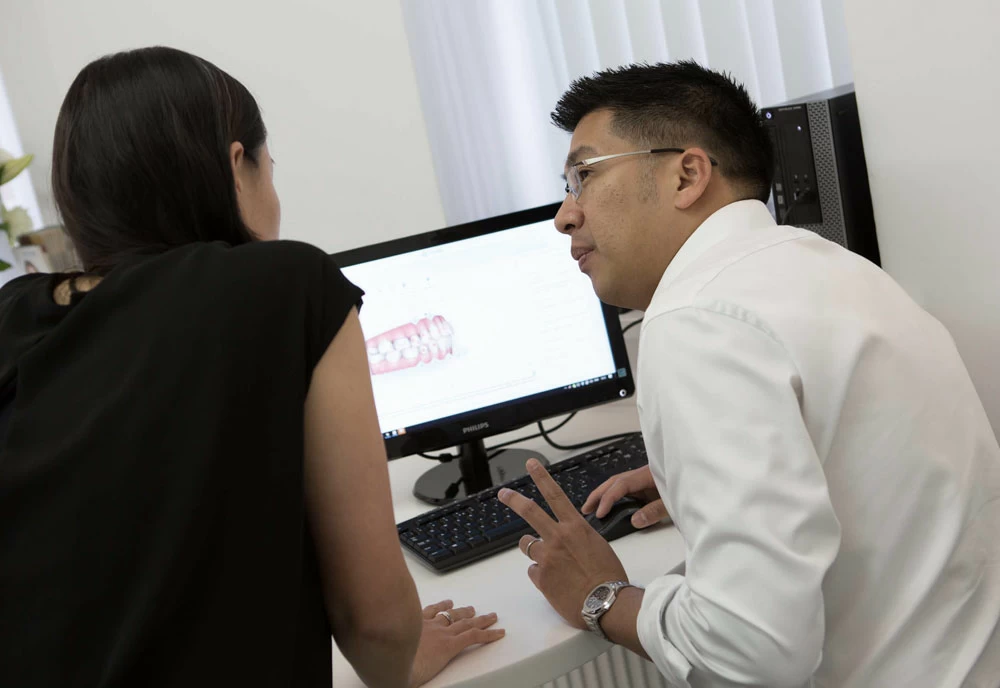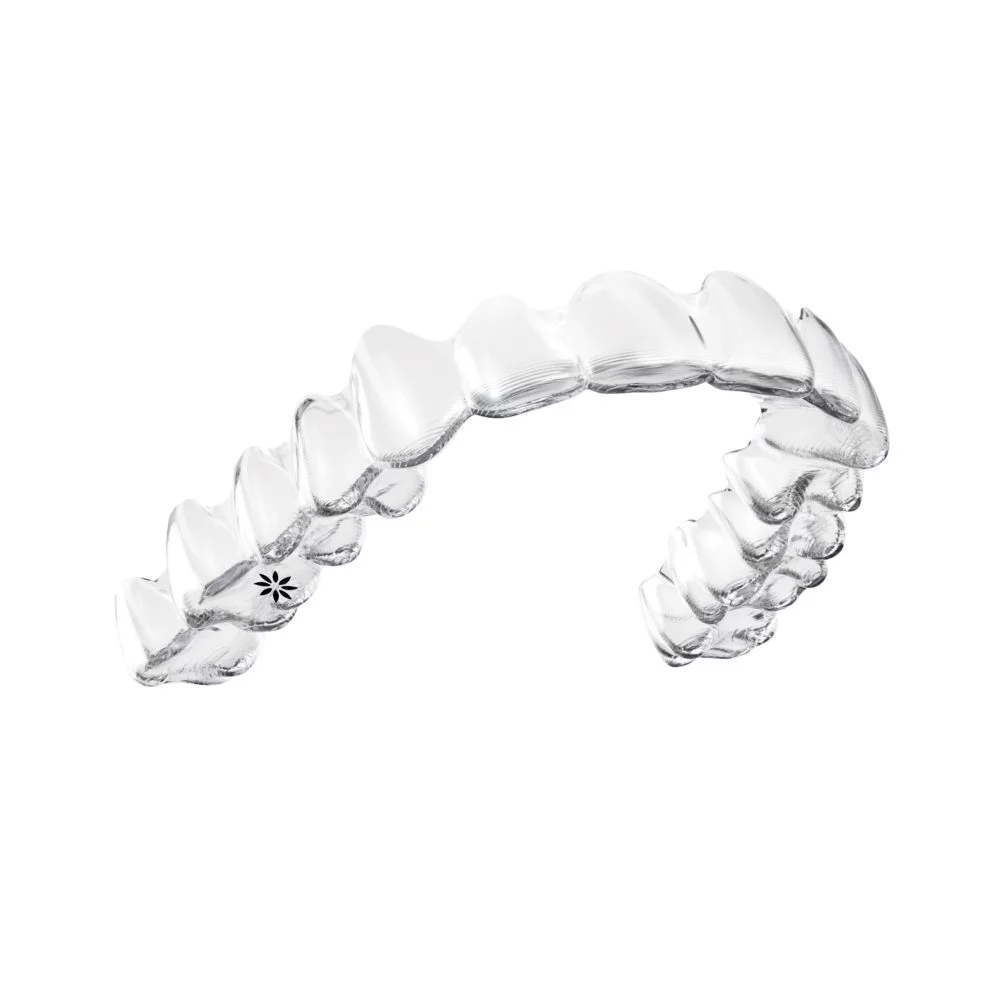 What are SmartTrack® Aligners?
When it comes to your smile, precision and predictability are crucial for a comfortable and efficient experience. Invisalign clear aligners are made of SmartTrack material, which provides greater than 75% improvement in overall tooth movement predictability.
Each aligner change is a small step towards your big transformation, moving your teeth comfortably and efficiently towards their final position
Check-ups and adjustments
All of your check-up appointments are included in the cost of your Invisalign treatment. After we've fitted your Invisalign aligners, we'll see you approximately every 6 to 8 weeks to check that your treatment is Tracking and to carry out the adjustments decided in your ClinCheck Treatment Plan.
And if your Specialist Orthodontist advises that you are suitable to change your aligners every week rather than every two weeks, you could achieve your new smile in as little as 3 months, that's up to 50% faster than before!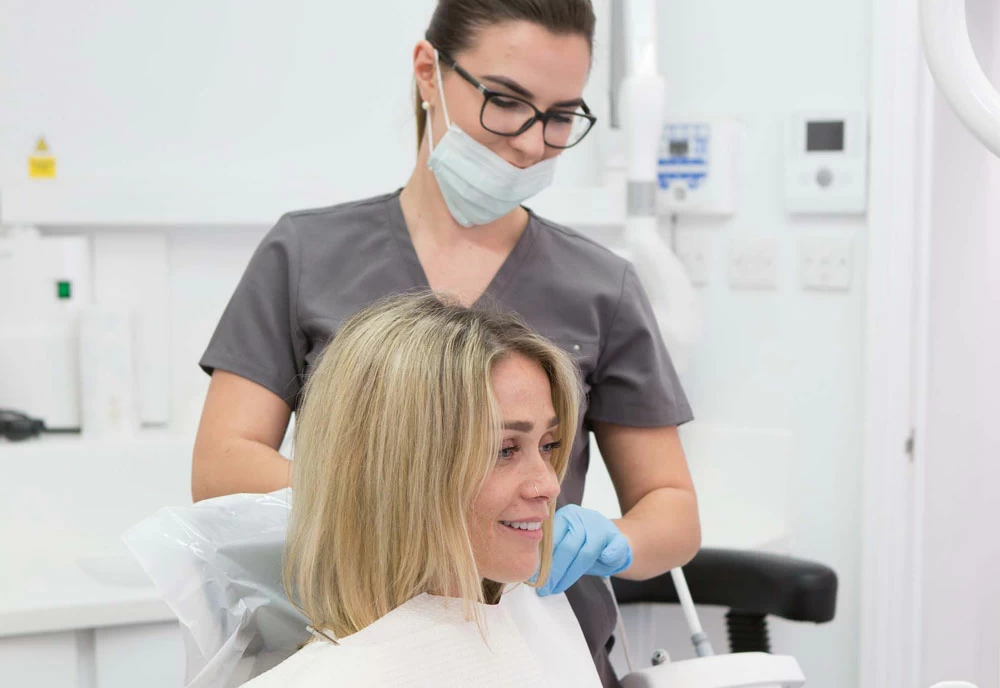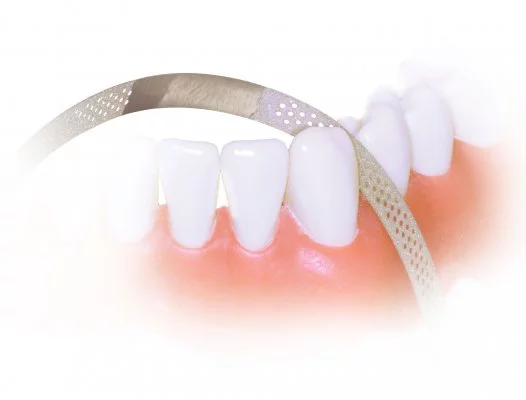 Invisalign ® attachments and IPR
Invisalign attachments are tooth-coloured precision handles, which allow the SmartTrack aligners to lift, twist, pull and push your teeth with much finer detail than ever before. We may need to fit these attachments from the very beginning or they may be added During Invisalign treatment. It's a simple procedure and they're polished off with easily and safely.
Most patients also need some interproximal reduction (IPR) before or during treatment, to ensure the best possible result. This involves removing very small amounts of enamel from in between your teeth with a polishing disc or strip, helping to create more space. It's a very safe and painless treatment not dissimilar to filing a nail.
Emergency appointments
We always hope that your treatment will be without a problem, but we understand that life happens! The most common Invisalign Emergency is lost aligners or attachments pinging off.
If this happens don't panic, give us a call and we'll advise you whether you need to wear the next aligner or the previous one until we can get a replacement for you.
If an attachment has fallen off then call us and we'll try and squeeze you in so that you can continue your treatment seamlessly at no extra cost.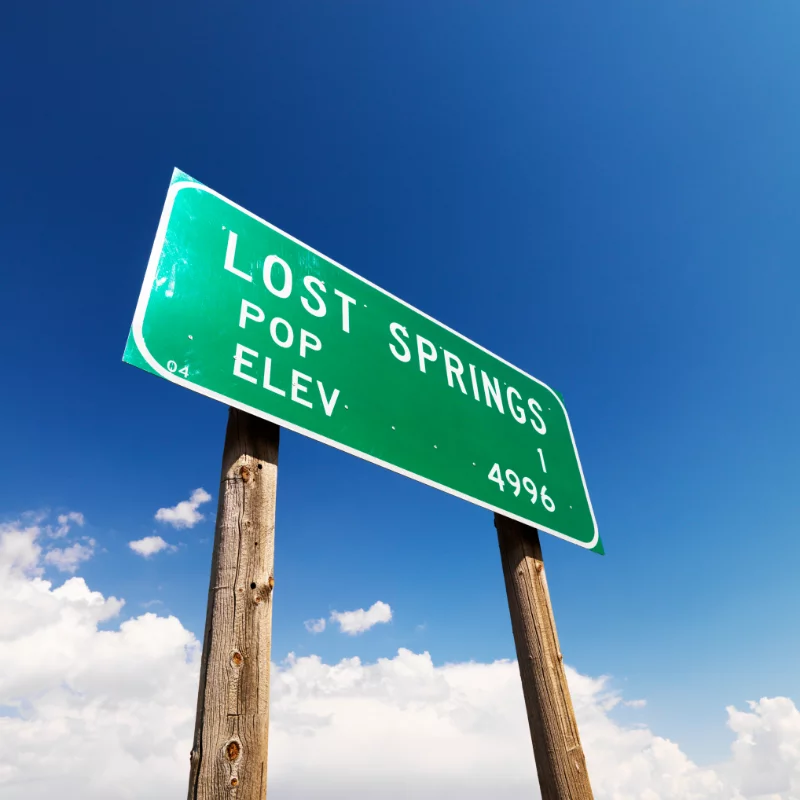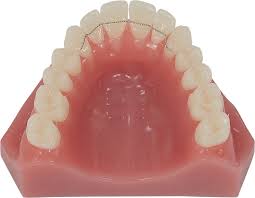 Retainers
Invisalign treatment would be nothing without your retainers, as almost all teeth will relapse if you do not wear them.
All of our treatment quotes make clear the cost of removable Essix retainers (which look a lot like Invisalign aligners). And! Fixed bonded retainers.
These are little wires that get fixed to the back your front 4 or 6 teeth for extra peace of mind. They're fitted as well as,  no instead of the nighttime Essix retainers.
Retainers should be worn for as long as you wish to keep your smile straight and because we want to protect your investment as much as you do, we include the cost of review appointments to monitor your retainer wear for 24 months!
What doesn't Invisalign ® treatment costs include?
Before we can start any kind of orthodontic treatment, you need to be dentally fit. If you haven't seen a general dentist in a while then we would advise you have a checkup. We're more than happy to see you here as a general patient if you don't have your own dentist. If you need any treatments for tooth decay or gum disease, for example, these will be quoted and charged for separately.
We usually ask patients to see a hygienist before and during orthodontic treatment as happy health clean teeth move a lot more freely. Therefore, we offer a 3 for 2 on hygiene appointment for our orthodontic patients; these can be incorporated and financed with your total treatment fee.