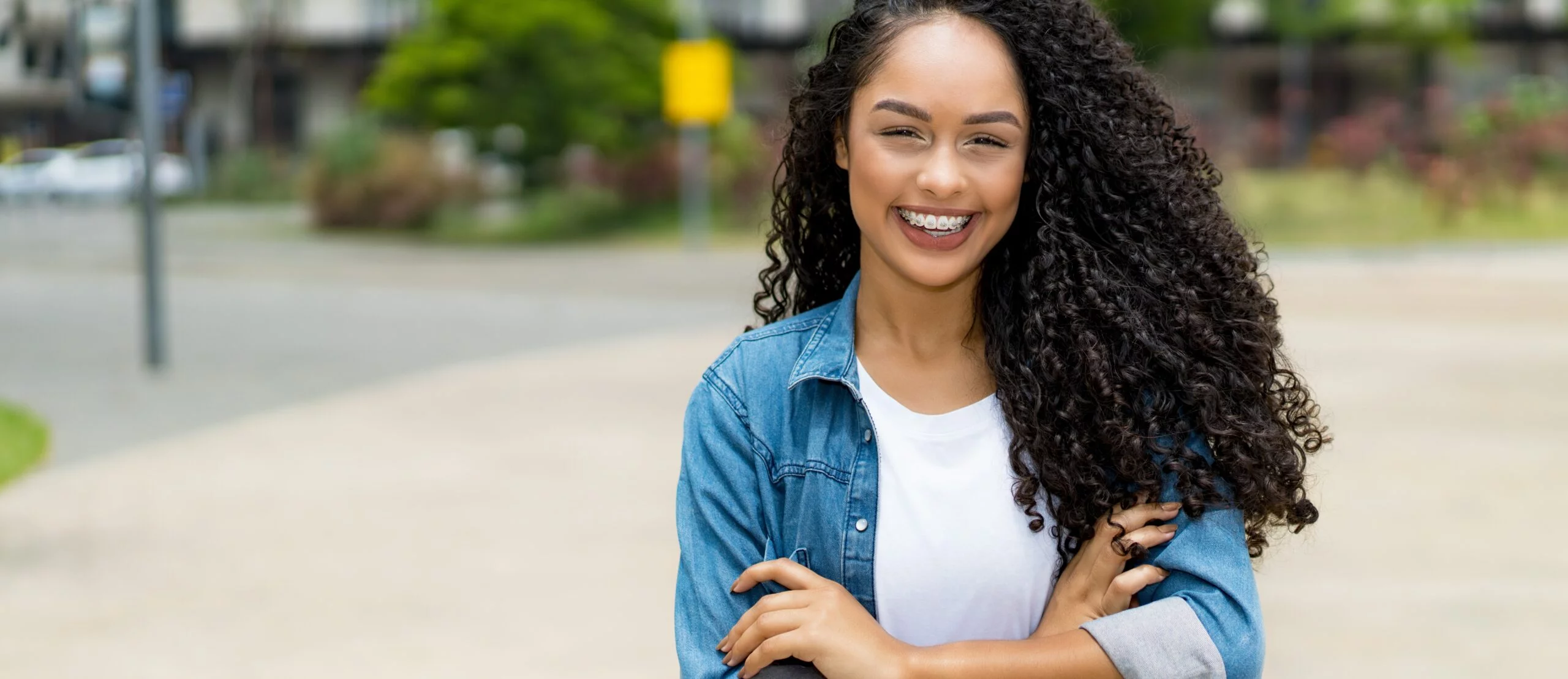 Do I Have To Wear Retainers Forever?
Posted by: Jodie Blades Diploma Level 3 in Dental Nursing
Medically reviewed by: Dr Anthony Lam BDS (Hons), MSc (Lond), MOrth RCS (Edin) Specialist Orthodontist and Clinical Lecturer at Guy's Hospital, London.
21st June 2021
The short answer is yes! When our patients ask us this question our usual and honest answer is; "You should wear your retainer for as long as you want straight teeth."
Although the prospect of doing something for the rest of your life is quite daunting, the truth is, once something becomes routine it has very little affect on you. And, you do have a number of options to make wearing them as easy as possible.
Types of Retainer
Retainers can either be fixed or removable and are usually made of wires or plastic. Their purpose is to maintain the final result of your Orthodontic treatment, keeping your teeth perfectly aligned.
Essix Retainers  are made from clear plastic and cover the entire arch of your teeth, offering an almost invisible look. Many patients consider them to be more comfortable to wear and sleep in, than the traditional wire option. Your Essix retainer is moulded to your teeth and is unique to the individual it is made for.
Hawley Retainers are the more traditional and trusted style of retainer you may be familiar with. They are composed of a plastic part which sits on the roof of your mouth or inside your lower teeth and metal wires that sit over your teeth. They are more durable than the other removable option and can be adjusted and repaired if needed. Patients with a sensitive gag reflex tend to prefer this type of retainer.
Fixed Retainers
Fixed bonded retainers use a wire that is curved to fit the shape of your teeth post treatment teeth. The wire is bonded to the inside of your teeth to stop them from moving. This type of retainer can only be removed by an Orthodontic professional.
At Holland Park Dental Centre fixed retainers are included in all of our Orthodontic treatments. They are fitted as standard and eliminate the need for a removable option – In some cases this may not be suitable, but all options and suitability will be discussed in detail with your Orthodontist.
Of course, if you would prefer not to have a fixed retainer you can opt for a removable one instead.
You will need to adapt your dental hygiene regime with a fixed retainer, as you will not be able to clean past the wire with floss. Our Hygienists can teach you how to clean around them using an interdental brush.
Will My Teeth Really Move After Orthodontic Treatment?
Orthodontic treatment is designed to remodel the bone that your teeth sit in. Remodeled bone is new and spongey, it will harden in time. But, without the pressure of your braces your teeth can move back, which is why you need to 'retain' them. You must have retention on your teeth after active Orthodontics for as long as you want straight teeth!
In the past, advice has been that 12 months of retention is enough for teeth to set. However, experience and research has shown us that the effects of chewing, growth, and everyday wear can lead to relapse; Even after your teeth are permanently in their new position. Teeth have the potential to relapse forever.
How Often Do I Need To Wear Them?
You must wear your Essix or Hawley every night for the first year, even with a fixed bonded retainer. At Holland Park Dental Centre we have our patients under retention review for 2 years before we fully discharge them. This is to check that; you're still wearing them, they still fit and that you're still happy with your Orthodontic results.
We will see you after 3,6,15 and 24 months and will advise you as to when you can reduce your wear to every other night, then to 3 times a week.
It is vital to your Orthodontic treatment that you attend your retention review appointments.
If you would like to discuss your current retention treatment, are having problems with your retainer or need a new one you should contact us straight away!
If you are interested in Orthodontic Treatment and would like to discuss your options we would love to hear from you. Book A Free Consultation Today!