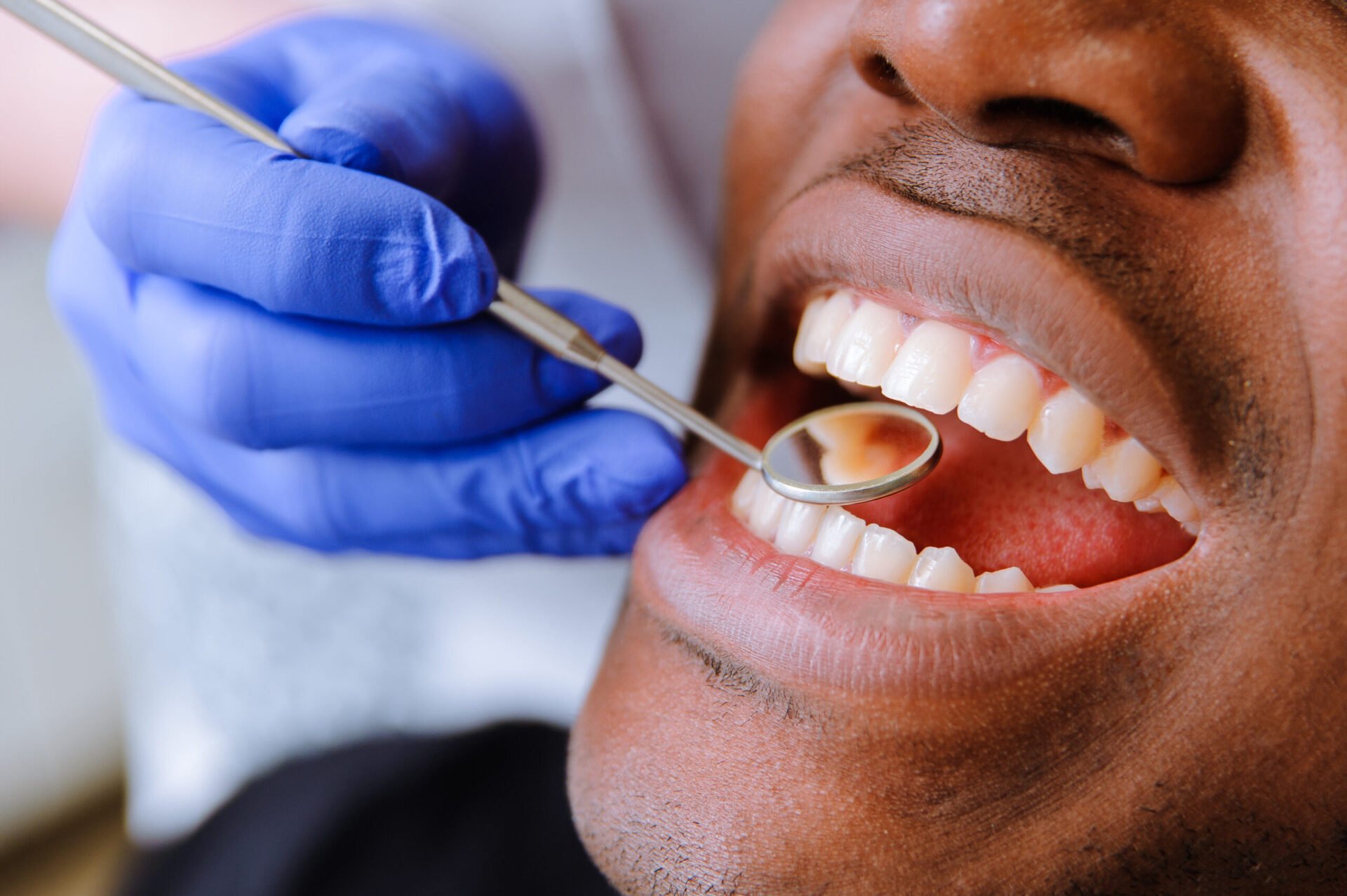 Visiting the Dentist Is Safe And Essential
Posted by: Jodie Blades Diploma Level 3 in Dental Nursing
Medically reviewed by: Dr Anthony Lam BDS (Hons), MSc (Lond), MOrth RCS (Edin) Specialist Orthodontist and Clinical Lecturer at Guy's Hospital, London
10th May 2021
Visiting The Dentist in 2021.
With the prospect of the world returning to 'normal', we are all excited to get our hair done and enjoy a well deserved drink with friends at the pub. But, don't forget about your oral health! Visiting the Dentist and Hygienist is completely safe and they are waiting to see you!
Covid 19
While everyone is desperate to leave Covid 19 firmly in 2020 and continue to move forward with normality; Us included! We want to reassure all of our patients that the strict rules we have had in place to protect you and us are still very much in place!
Throughout the Covid 19 pandemic, Dentistry has been deemed both safe and essential. At Holland Park Dental Centre we follow strict guidelines to maintain the highest possible standard of cross infection control. Here are some of the rules and procedures we have in place to keep our patients and our team safe!
Covid Screening.
Safety is our top priority! That is why we insist on covid screenings for everyone visiting the dentist. On arrival at our practice your temperature is taken and you will be asked a covid screen questionnaire. In addition to covid screenings for our patients; All of our staff undergo regular covid testing and daily covid screenings.
PPE
What is PPE?
Personal Protective Equipment includes all equipment that is used to protect the user from any risk to their health and safety.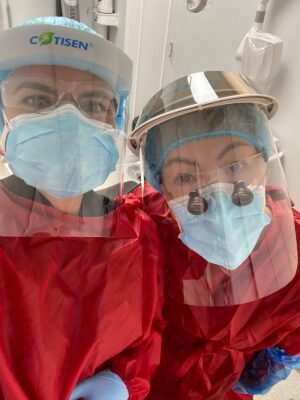 What PPE do we use?
PPE has always been a requirement. But, we have extended it's use to our non-clinical team and our patients. Our staff are trained in using a number of PPE and ensure that all necessary personal protective equipment is present at every appointment.
Please note that patients do not require all of the ppe in this list – just the dentist, hygienist and their nurses – so you won't look as silly as we do!
Hand Sanitizer
Face Masks
Gloves
Coveralls or gowns
Face Shields
Goggles
Shoe Covers
Head Covers
More Protective Protocols.
Robust Cleaning – It is important to remember that Dental Surgeries are already extremely clean places! We have always followed robust cleaning protocols; due to the intimate nature of Dentistry. But, we have enhanced our cleaning protocols even further.
Air Purification – We have a number of HEPA and UV-C air filters, which trap and kill air-borne virus droplets. Windows are kept open to increase air flow and the dissipation of vapour droplets.
AGPs – Aerosol Generating Procedures; Are procedures that can release air-borne particles. The use of ultra sonic scalers and high speed drills are considered AGP's. These procedures will always be followed by extended fallow times to ensure that the air has been properly purified and the surgery has been robustly cleaned!
Fallow Times – We have introduced fallow times between all of our appointments to ensure thorough and extensive cleaning between patients.
Less Time In The Building – We ask patients to arrive no earlier than 5 minutes before their appointment. This allows us to reduce the number of people in the practice at any time. Less people in the waiting room and at the reception desks enables us to enforce proper social distancing, outside of the surgeries.
If you've been holding off visiting the dentist we want to reassure you that we continue to follow strict protocols to make your appointment as safe as possible.
Take Advantage Of Our New Patient Offer And Book An Appointment Today!