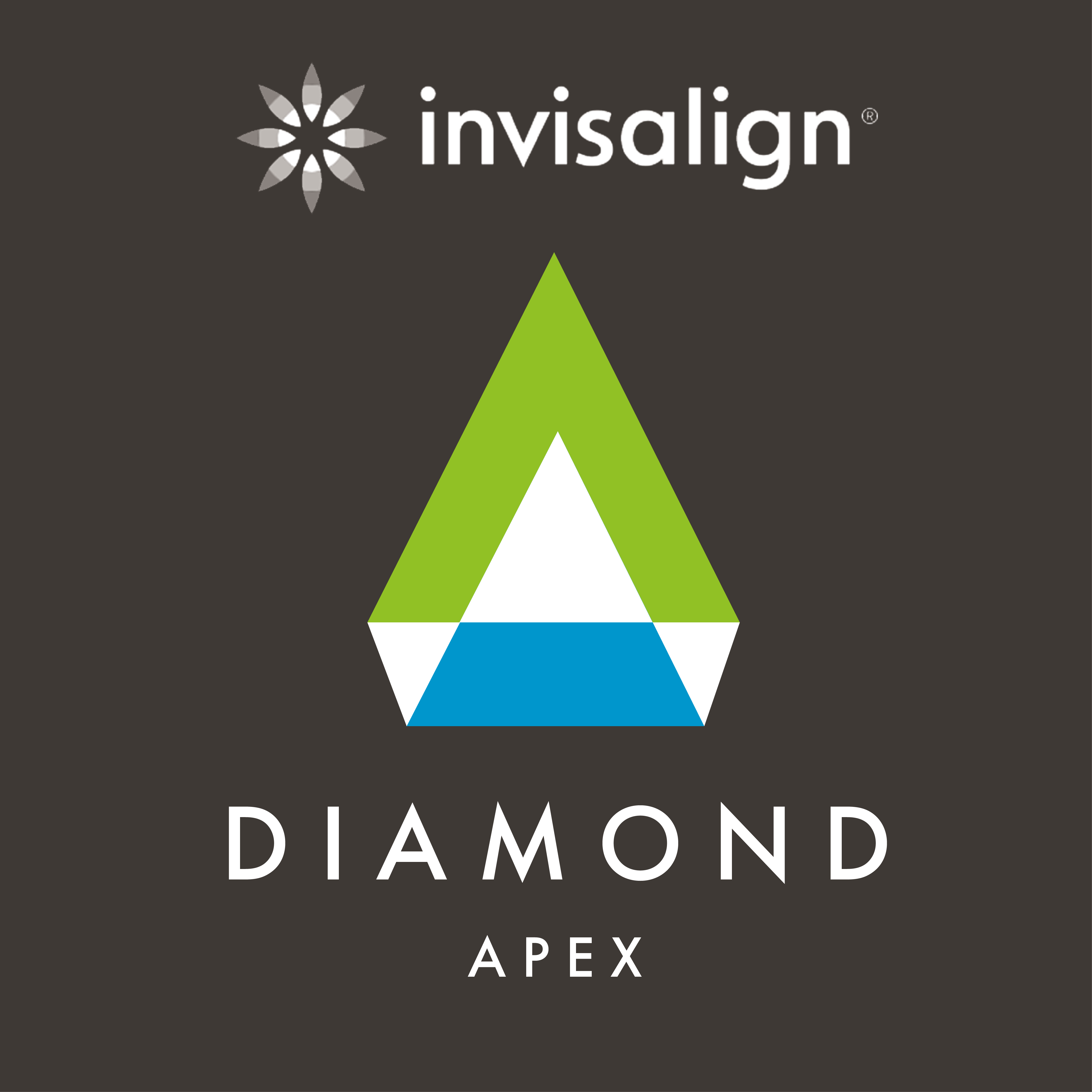 Invisalign Diamond Apex Provider
Posted by: Jodie Blades Diploma Level 3 in Dental Nursing
Medically reviewed by: Dr Anthony Lam BDS (Hons), MSc (Lond), MOrth RCS (Edin) Specialist Orthodontist and Clinical Lecturer at Guy's Hospital, London.
25th October 2021
We Are Diamond Apex Providers
At Holland Park Dental Centre we are extremely proud to be a recognised Diamond Apex Invisalign Providers. One of the top performing Invisalign providers across all of Europe!
But what does this actually mean?
Invisalign's Unique Tier System
Every Invisalign provider is assigned a provider status based on the number of cases they have completed. Offering you peace of mind and confidence in the provider you choose.
Originally there were four certifications for Providers;
Preferred Provider – Must perform at least 10 cases per year.
Premium Provider – Has Treated 50 cases and performs at least 25 cases ever 6 months.
Elite Provider – Performs 50 cases every 6 months and has treated a minimum of 300 cases in total.
Diamond Provider – This is the top 1% of providers and must have treated at least 800 cases in total, as well as continue to perform a minimum of 200 cases every year!
There are now an elite few that have been awarded the title of Diamond Apex Provider. And we are one of them!
We have surpassed the expected number of cases to qualify for the original top tier and continue to perform the most Invisalign cases across the whole of Europe & EMEA. We truly are experts in Invisalign!
Invisalign At Holland Park Dental Centre
Invisalign is a virtually invisible aligner system to improve your smile. It uses a series of clear removable aligners, no wires, no brackets which makes them comfortable and extremely hard to notice.
Invisalign's iTero Scanner is the latest in digital orthodontic technology. It generates a digital model of your current dentition and the Invisalign software simulates your potential results, instantly. At Holland Park Dental Centre our iTero Scans are FREE!