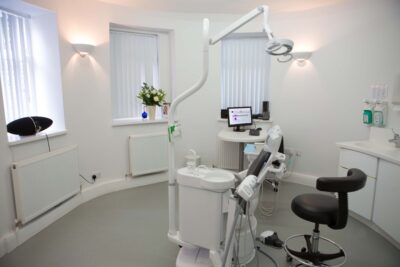 Meet Our New Hygienists | Our Hygiene Team
2nd June 2021
New Hygienists And Changes To Our Hygiene Appointments.
It was with great sadness we said goodbye to our primary Hygienist, Helen, last month. Helen provided excellent and kind treatment at Holland Park Dental Centre for 11 years, and will be missed by all.
The change however, has lent itself to an opportunity for us to restructure our hygiene sessions and elevate the hygiene services we provide.
We are excited to be welcoming not one, but four new hygienists to our team. We will also be returning to "Full Hygiene" with ultrasonic and hand scaling as standard!
Meet Our New Hygiene Team
We are delighted to introduce four fantastic Hygienists; Whose ethos' are perfectly aligned with the practice's holistic approach to dentistry. Their preventive and minimally invasive treatment techniques will facilitate a seamless transfer of your care.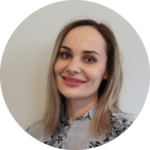 Dorota Oksztel
Diploma in Dental Hygiene and Therapy BSc (Hons) Dental Technology. GDC: 242545
Dorota Oksztel is from Poland and graduated as a dental hygienist from the Medical School in Bialystok in 2018.
Before becoming a Dental hygienist she trained and qualified as a dental nurse in 2011; Gaining her valuable experience and insight into all aspects of dentistry. Since moving to London she has worked in various private practices in the city.
As a hygienist she works closely with other members of the team and can carry out both preventative and periodontal treatments for adults and children.
Dorota is a patient and caring person, which enables her to work closely with patients who have a variety of needs. She prides herself on being thorough but gentle, and treats all of her patients with professionalism. She is dedicated to understanding each patient's individual needs.
She regularly keeps up to date with new and innovative techniques via BSDHT and GDC.
In Dorota's free time she loves travelling and keeping fit, by going hiking and practising yoga.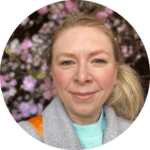 Lynn West
Diploma in Dental Hygiene. GDC: 5163
Lynn Qualified from Belfast Dental School, where she was awarded the highest clinical exam result.
Upon qualifying she moved to London and was immediately offered a job in a renowned Periodontal Clinic in The West End. Here, she gained valuable experience in looking after, and how best to treat, patients with periodontal disease.
She is passionate about her profession and is highly regarded by her patients; Many of whom have been with her for decades, with some even travelling from overseas to visit her.
As a dedicated part of the team; Lynn enjoys being part of the integral complex treatment plans, aimed at restoring and maintaining excellence in the dental wellness of her patients.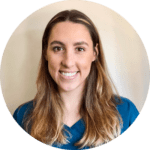 Rhiannon Meekin
Diploma in Dental Hygiene and Dental Therapy 2020. GDC: 292831
Rhiannon qualified as a Dental Hygienist & Dental Therapist from Kings College Hospital in 2020.
She divides her clinical time between private practice and the dental community service where she continues to develop and practice her full scope of clinical skills.
Rhiannon has a patient centred and caring approach to provide preventative and periodontal treatment for adults and children, which she is excited to bring to the Holland Park Dental Centre team.
During her spare time, Rhiannon enjoys outdoor adventures and working on her fitness goals by participating in a variety of sporting events.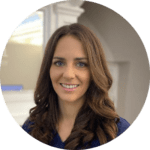 Camilla Stevens
Diploma in Dental Hygiene and Therapy BDc (Hons) Dental Technology. GDC: 261821
Camilla Qualified as a Dental Hygienist and Therapist in 2015 from The Eastman Dental Hospital. She has worked in private practice since qualifying.
She has friendly and gentle approach to treatment and strives to treat patients holistically with a passion to educate them in preventing gum disease, decay, and other dental problems. Camilla also has experienced with treating nervous patients.
To Find Out More About Our Elevated Hygiene Services And Changes To Our Hygiene Appointments You Can Visit Our Website or Contact Us Today!