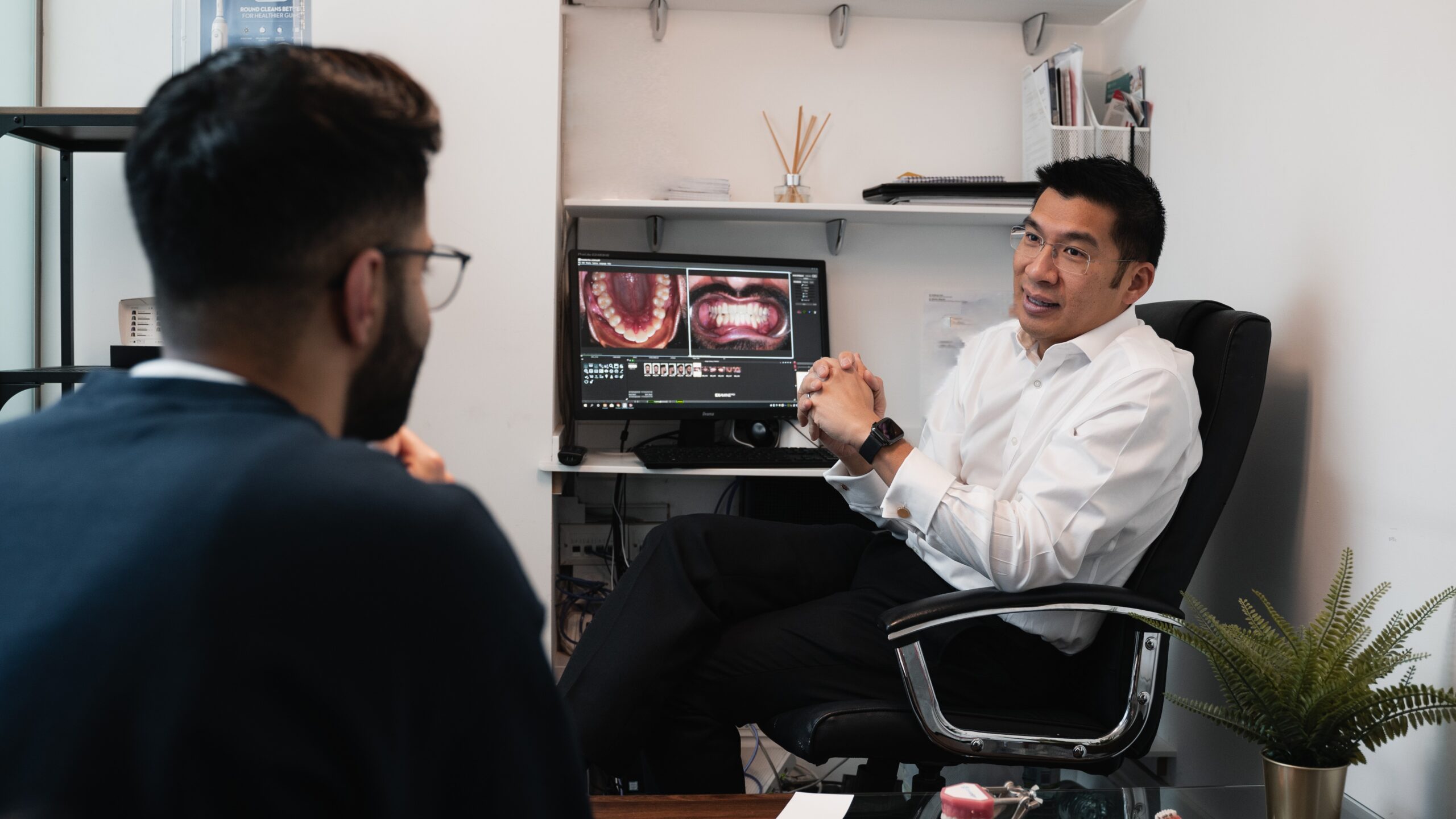 Find An Orthodontist You Can Trust
Posted by: Jodie Blades Diploma Level 3 in Dental Nursing
Medically reviewed by: Dr Anthony Lam BDS (Hons), MSc (Lond), MOrth RCS (Edin) Specialist Orthodontist and Clinical Lecturer at Guy's Hospital, London.
2nd November 2021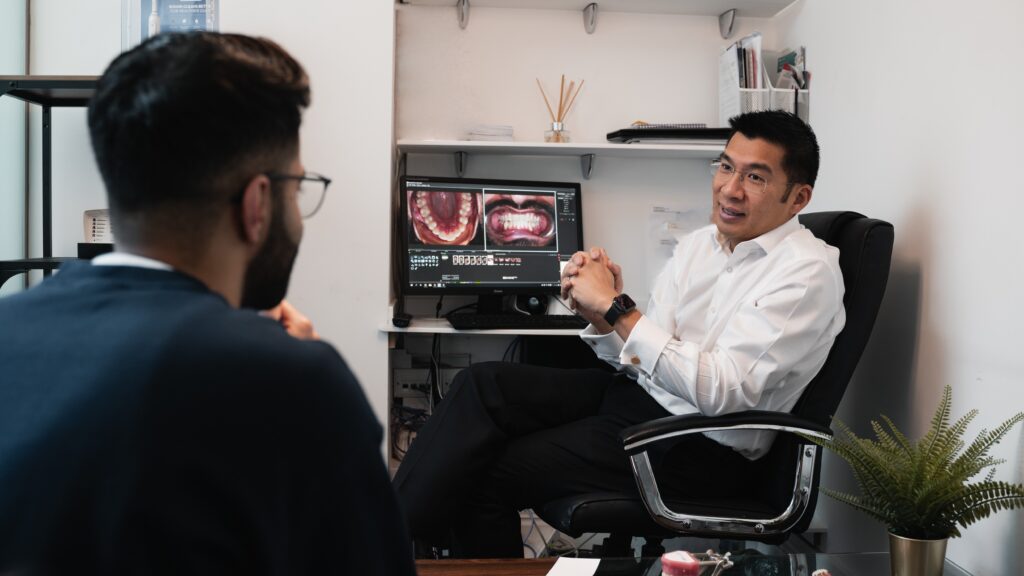 An Orthodontist You Can Trust
There are a number of reasons you may need to visit an Orthodontist; You may have been advised by your Dentist that you or your child needs Orthodontic treatment, you may be aware of your or your child's malocclusion (misalignment of the teeth and bite) or you may want to change the alignment of your teeth for aesthetic reasons.
Whatever your reasons for needing an Orthodontist, you want to be sure you are choosing the right one for you! Orthodontic treatment can span over a number of years, especially in children so having a good relationship with your Orthodontist is extremely important.
Here are a few things to consider when choosing an Orthodontist.
Qualifications & Experience
Orthodontics is a specialist branch of dentistry that centres around the development of the face, teeth and jaws; Aiming to reach the best possible function and aesthetics. This is usually achieved through the use of fixed braces or clear removable aligners.
An Orthodontist is a qualified specialist who after qualifying to become a dentist has undertaken a further three-year postgraduate course at Masters or Doctorate level.
Their Specialist training takes place in hospitals linked to university dental schools and it's a full-time commitment. Trainees learn the theory of Orthodontics and gain experience treating patients.
Trainee Orthodontists sit the Membership in Orthodontics examination of the Royal College of Surgeons. This qualification, along with a Certificate of Completion of Specialist Training allows them to register as a Specialist Orthodontist with the General Dental Council.
A list of registered Specialist Orthodontists is available on the General Dental Council's website. Spoiler alert our lead Orthodontist Dr Anthony Lam is one of them!
Although Dentists can also provide Orthodontic treatment after training in the treatment they offer, such as six-month smile, Inman aligner, Invisalign and even fixed Orthodontics and some do so to a very high standard. However, in most cases, they are unlikely to have the same level of experience and training as Specialist Orthodontists.
Recommendations, Reputation and Reviews.
Do your research. Look for real, trustworthy reviews from trusted review sites such as; Google Reviews, Reviews.com and Trust Pilot. Reading other's experience is an invaluable tool in helping you find an Orthodontist you can trust.
Ask friends and family if they have any recommendations. It is likely that someone who knows you well will be able to offer you informed advice, considering everything you want and need from Orthodontic treatment.
Once you have a choice of Orthodontists in mind, look into their reputation. Are they respected in their field? Find out what accreditations they have and if they are highly thought of in the Orthodontic industry.
If you are considering Invisalign treatment, their unique tier system highlights their most experienced providers. At Holland Park Dental Centre we are recognised Diamond Apex Invisalign Providers. The highest status awarded for the top performing providers across Europe! 
COMMUNICATION
One of the most important things to consider when building any new relationship is how the person communicates with you. From your initial enquiry throughout your treatment journey and even as far as your aftercare.
It is vital that you have an open line of communication with your clinician and that you understand all aspects of your treatment.
You should never feel pressured into making decisions about your treatment on the spot. A caring and considerate clinician will give you all of the information you need to make an informed decision and allow you the time you need to make that decision.
At Holland Park Dental Centre we are dedicated to truly tailored service and aftercare. We pride ourselves on genuinely caring about our patients and taking the time to listen to their concerns. All aspects of your treatment are personally tailored to you. Delivered in a professional but relaxed and friendly environment.
Why not book a Free Consultation with one of our Patient Coordinators, you can meet the team and check out the surgery, with No Obligation to start treatment.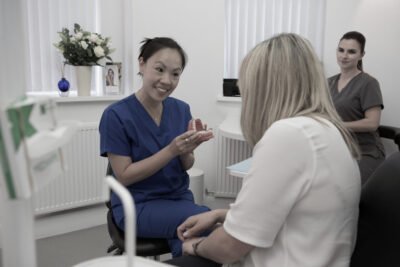 How You Feel
As we mentioned before Orthodontic Treatment can span over a number of years, so being comfortable and happy with your Orthodontist is vital. Everyone's needs are different and what works for some may not necessarily work for you! Meet the team, visit the practice, take your time and make a decision that it is right for you. If it doesn't feel like a good match, keep looking and find the right Orthodontist for you!
Whether you are ready to go ahead with Orthodontic treatment or your still looking, we'd love to help you get started on your smile makeover journey. Contact us today to find our more about the treatments we offer or go ahead and book your Free iTero Scan and Consultation Today!